Bag for Japanese saber (Katana-Bukuro). Japanese katana covers would traditionally be made of Kimono obi fabric. These are covers in which the samurai would have wrapped their katanas. At the time each cover was individual, none was exactly the same, such is the singularity of these authentic Katana Buruko in silk, your saber will feel safe and protected in this quality cover.
Price from 15$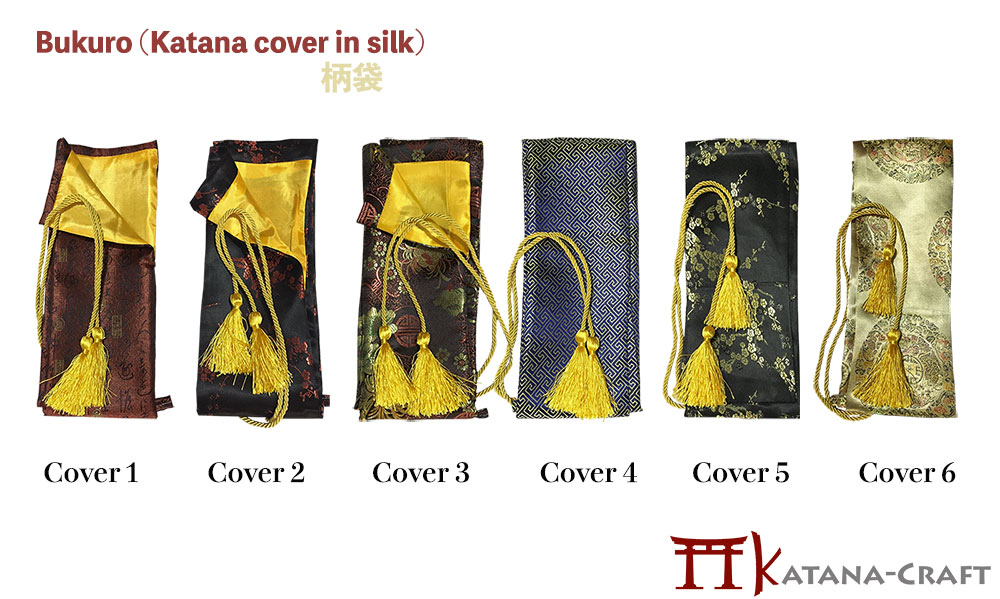 Our online catalog allows you to make a pre-selection for your custom saber project. You can then create your saber in the "Custom sabers" section.
You will find below the different possibilities to be able to personalize it according to your wishes.
.