Nihonto, Shinsakuto from Japan
We are very happy and honored to be able to offer you Nihonto (swords forged in Japan, all periods combined), as well as more specifically Shinsakuto (recent swords) made to measure.
For Nihonto we base our research on your wishes, whether technical (type of blade, dimensions ...), historical period, tohsho (blacksmith), presence or not of NBTHK certificate ... But we also offer the design of Shinsakuto or recent Japanese swords, custom forged for you. In particular, we work directly with the following blacksmiths:
- Akamatsu Taro -
Akamatsu Taro Kanemitsu
Akamatsu Taro Kanehiro

- Shiro Kunimitsu family -

- Takami Kuniichi -

- Seki Ju Kanemichi -
Picture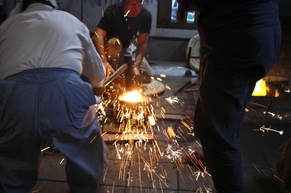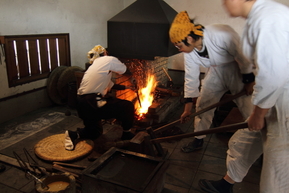 The possibilities, prices and elements of koshirae (dressing) vary with the blacksmiths, please contact us (contact section) to find out more.
Nos Ventes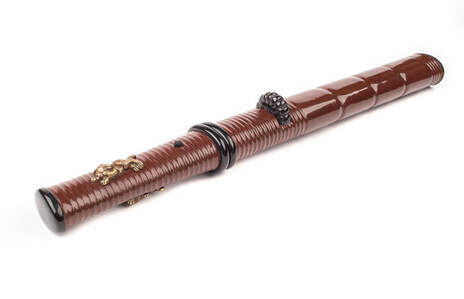 Tanto dated from the 18th century with a rare and particularly remarkable structure, koshirae in excellent condition with tiger menukis with very fine details. Mei unreadable.

Moto-haba 0,60", Moto-kasane 0,18", 0,37" thickest forming the kissaki, Total length: 13", Saya: 8,86", Tsuka: 3,94", Nakago: 2,95", Blade: 7,16 - Price: 2350 $ AVAILABLE (contact us)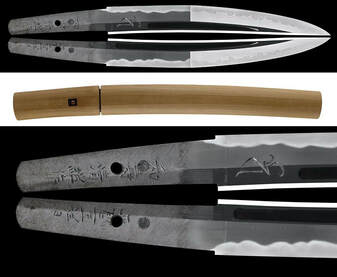 Tanto Kazutoshi Kiyotsugu Saku (1991) - SOLD

Katana Akamatsu Taro Kanemitsu (2018) - SOLD
.